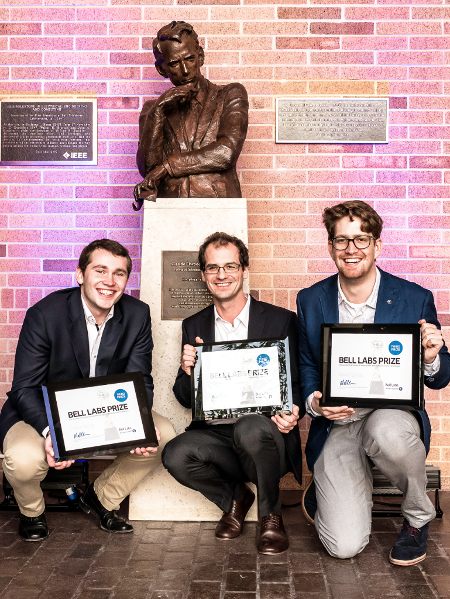 Georg Böcherer, Fabian Steiner, and Patrick Schulte have won the third prize at the 2015 Bell Labs Prize! Our proposed Probabilistic Amplitude Shaping (PAS) is based on ideas we published in
G. Böcherer, F. Steiner, P. Schulte, Bandwidth Efficient and Rate-Matched Low-Density Parity-Check Coded Modulation, IEEE Trans. Commun., vol. 63, no. 12, pp. 4651-4665, Dec. 2015.
P. Schulte, G. Böcherer, Constant Composition Distribution Matching, IEEE Trans. Inf. Theory, vol. 62, no. 1, pp. 430–434, Jan. 2016.
Further information